CHILD PROTECTION PROGRAMME OFFICER
The Opportunity- Child Protection Programme Officer, Sarajevo based BiH, National Position Only
As a member of the project implementation team Child Protection Programme Officer in his/her respective thematic area is expected to organise and follow up timely and quality implementation of the Child Protection programming, ensuring achievement of the CO strategic intent in the thematic area as per the 2022-2024 Country Strategic Plan.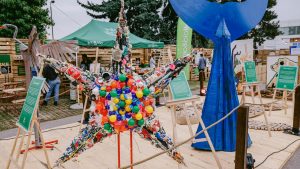 Key areas of work:  As a member of the project implementation team and as a member of the thematic area within the Child Protection Programme Department, the Child Protection Programme Officer (CPPO), in his/her capacity, is responsible for project planning and budgeting with partner organisations/institutions, coordination of and monitoring of project activities implementation, preparation of high-quality reports as per SC and donor requirements. CPPO is responsible for direct implementation, his/her responsibilities also include preparation of details implementation plan, timely implementation of project activities in cooperation with different stakeholders, planning and initiation of project related procurement and timely and quality reporting.
Participates in emergency preparedness plan development and updates.
In order to be successful you will bring/have:
•    1 to 3 years of project cycle management experience in an NGO or INGO environment with a proven history of delivering results, preferably in running both emergency and development programs;
•    A good understanding of Child Protection Thematic Area and a working knowledge of the Country Office's program priorities, current reform processes in areas of relevance to children's issues;
•    A good understanding of the relevant institutional settings and systems and key stakeholders in the region;
•    Understanding of programme development and implementation, including budgeting, monitoring, review and reporting, partner management and sub-granting;
•    Ability to research, review and synthesise information from a range of sources and produce plans and reports;
•    Facilitating and problem-solving skills;
•    Ability to work under pressure, to manage and prioritise competing demands and to meet strict deadlines with quality outputs;
•    Excellent interpersonal, communication and presentation skills;
•    Fluency in written and spoken English;
•    Strong computer skills;
We offer a competitive package in the context of the sector.  This role is offered on the basis of national terms and conditions only.
The Organisation
We employ approximately 25,000 people across the globe and work on the ground in over 100 countries to help children affected by crises, or those that need better healthcare, education and child protection. We also campaign and advocate at the highest levels to realise the right of children and to ensure their voices are heard.
We are working towards three breakthroughs in how the world treats children by 2030:
•    No child dies from preventable causes before their 5th birthday
•    All children learn from a quality basic education and that,
•    Violence against children is no longer tolerated
We know that great people make a great organization, and that our employees play a crucial role in helping us achieve our ambitions for children.  We value our people and offer a meaningful and rewarding career, along with a collaborative and inclusive environment where ambition, creativity, and integrity are highly valued.
Application Information:
Please attach a copy of your CV and cover letter with your application, and include details of your current remuneration and salary expectations.  A copy of the full role profile can be found at https://nwb.savethechildren.net/careers
We need to keep children safe so our selection process, which includes rigorous background checks, reflects our commitment to the protection of children from abuse.
All employees are expected to carry out their duties in accordance with our global anti-harassment policy.
While we thank all the applicants for the expressed interest, only shortlisted candidates will be contacted.
Save the Children does not charge a fee at any stage of the recruitment process.
Find out more about this role by downloading the job description here  Job description
Date advertised: 8 Feb 2022
Closing date: 19 Feb 2022 – 17:59 EST
Location: Sarajevo, Bosnia and Herzegovina
Department: Programme Operations
Type: Fixed-term contractSchedule: Full-time