City development agency: Public invitation to unemployed persons for free training for several occupations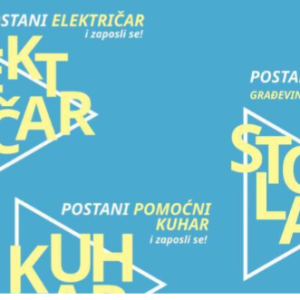 The City Development Agency (CIDEA) on behalf of the Local Partnership for Employment Banja Luka (LPZ BL), within the project "Support of the European Union to Local Partnerships for Employment Phase II (LEP II)", which is implemented with the support of the European Union and the International Labor Organization, invites unemployed persons, registered in the Employment Office of the Republic of Srpska, to apply for participation in the project "Integration of unemployed persons into the labor market with the help of LPZ Banja Luka".
The main goal of the project is to contribute to the reduction of the number of unemployed persons on the records of the Employment Office of the Republic of Srpska – Banja Luka branch, by increasing the level of knowledge and competence of unemployed persons in the territory of the city of Banja Luka.
The call is open until April 4 and you can download it HERE.
banjaluka.rs.ba